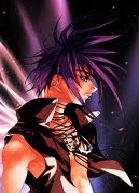 Personality
Edit
Wolf Cheats Sometimes, He has a Dark Spirit but sometimes nice when not in his Dark Form where he can crush his opponent, and Drown them in sorrow and Darkness.
Appearance
Edit
Wolf is A blader With Spiky Hair, He's Posessed with Dark Power, He has a black Ripped up Jacket.
Face Bolt - He has a Black Face Bolt with a Red Wolf Print
Energy Ring - The Wolf Energy Ring is Clear Red with Black wolf Heads
Fusion Wheel - The Flame Fusion Wheel He uses is Black.
Spin Track - It's a Red DF145 Spin Track
Performance Tip - A Red WB Wide Ball Performance Tip
Special Moves
Edit
Team Shadow Wolf King Destrution: Darkness Swirls around Wolf As He Blasts The Other Bey Away With a Barrage Of Super Powerful Attacks.
Royal Darkness Blast: Spins Faster and Faster and Faster Until A a Blast Of Darkness Goes out of the Bey in all Directions.
Royal Dark Hole Surge: He Goes To the Middle of the Stadium And A Force Pulls The Opponent Beys Closer When It Makes Contact Wolf Will Destroy Him With Powerful Attacks.